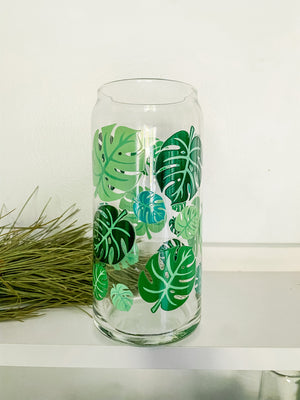 20oz Green Monstera Can Glass
This 20oz Green Monstera leaf design is an all season favorite. Showcasing various sizes and shades of leaves to remind you to go water your plants, uhm, well maybe after finishing your delicious ice coffee. Crafted from premium glass, it's not just a cup, but a work of art. Enjoy your beverage in style, and let this cup show just how much of a plant enthusiast you are. 
The 20 oz high quality printed art is top rack dishwasher safe!
Make it a complete set by adding on a lid and straw found separately on our site.